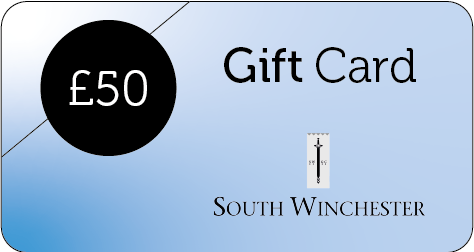 Coaching Gift Card
Purchase a
Gift cards available from £10 to £250 or choose an amount that works for you
Virtual gift card emailed straight to you or your loved ones email address
Gift card code can be redeemed in the booking system or online store
How do coaching gift cards work?
If you are looking for a gift for a golfing friend or loved in your life, then our coaching Gift Cards are perfect for you. 

Choose your gift card amount
Choose from one of a set gift card amount or choose the amount you want to buy in the coaching store.

Add your recipients gift card details
Add the Gift Card recipients details, a personal message & where you want to send the gift card during checkout.

Pay online & receive instantly via email
Pay online & receive the personalised branded gift card straight to your email address.

Redeem using your gift card code
Your friend or loved one can then redeem their Gift Card amount online in the booking system or store through a gift card code.
What gift cards are available
"I still value the coaching you offered me and the introduction to the sport at a membership level, I am playing on a regular basis now and have the bug as they say!" Martin, Club Member
"You have promoted the game in a truly refreshing way which has led to some great results, not least of which has lead me to feeling far more comfortable with my game" Mike, 12 handicap
"Rob gave me a fantastic lesson & cured my slice" Bernie Robson, Handicap 17
"vitae sapien pellentesque habitant morbi tristique senectus et netus et malesuada fames ac turpis egestas sed tempus urna et pharetra pharetra massa massa ultricies mi quis hendrerit dolor"
Frequently Asked Questions
QUESTION
Do I need to be a member of Worldham to take golf lessons?
ANSWER
No, all the facilities are open to the public and we encourage you to use the bar/restaurant after your lesson too.
QUESTION
Are golf balls provided for my golf lesson?
ANSWER
Yes golf balls are supplied for all golf lessons at Worldham.
QUESTION
How long will it take me to get to a reasonable level?
ANSWER
This will depend on previous experience and the amount of time you have to play and practice. Our individual programmes will guarantee you playing on the course with confidence in 2 months, and our learn to play golf group programme will take you from novice to confident golfer in 10 weeks!
QUESTION
Do I need my own equipment?
ANSWER
No we can supply all the necessary equipment, but if you have any please bring this along with you.
QUESTION
Where do I meet for my lesson?
ANSWER
If this is your first lesson please meet your Professional in the Proshop, located to the right of the building's main entrance.
QUESTION
What do I need to wear?
ANSWER
There is no dress code for lessons, please wear what is comfortable and suitable for the weather conditions. Trainers will be suitable footwear.